Na Panenskej sme mali návštevu… Blog o každodennom boji včasnej intervencie za to, aby sa rodinám so zdravotne znevýhodnenými deťmi žilo lepšie. Ale nielen o tom. Ďakujeme, Marie.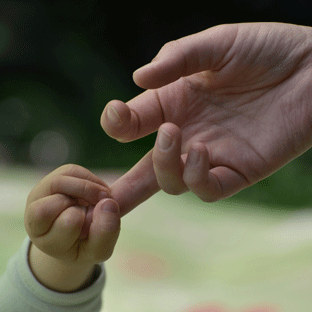 Centrum pomoci rodinám so zdravotne postihnutými deťmi Raná starostlivosť slúži pre rodiny, ktorým sa po narodení bábätka nie otvorí, ale niekedy naopak zrúti svet. Pomôžte im pomáhať.
Operácie, lekári, nemocnice. Cvičenie. A zas operácie. Sú rodiny, ktorým sa prvé týždne po narodení bábätka svet zďaleka nekrúti len okolo nedostatku spánku, dojčenia, prebaľovania, uspávania a zvykania si na nového tvorčeka. Sedím v maličkej miestnosti preplnenej knihami, publikáciami, hračkami a kadejakými špeciálnymi pomôckami. Je to skromné než skromnejšie, navyše nájomné sa končí a neobnoví, priestor sa bude opravovať. A je to potrebné, prezrádza jemná pleseň v rohu pod stropom. Lenže… čo potom?