PRVÉ STRETNUTIE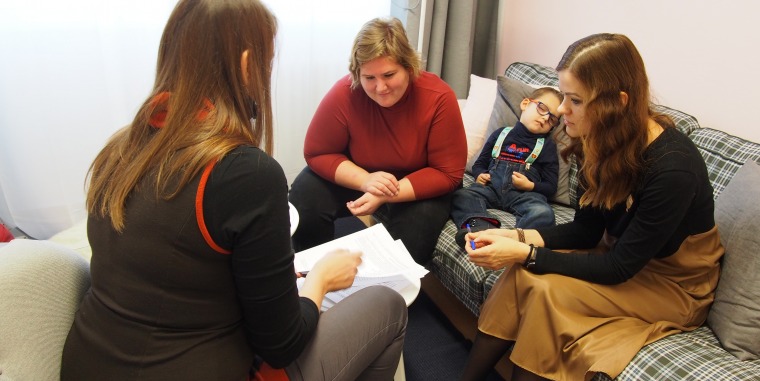 Pokiaľ je to možné, prvé stretnutie sa uskutoční v našom centre včasnej intervencie. Vysvetlíme ako pracujeme, zoznámite sa s ľuďmi z tímu. Budeme hovoriť o vašich potrebách a očakávaniach, o vašom dieťati a o vás.
Dohodneme spoluprácu, to zahŕňa:
písomnú zmluvu, prehlásenie súhlasu so spracovaním osobných údajov, dohodu o výbere kľúčového pracovníka (môže byť v priebehu sprevádzania zmenený na základe dohody s rodinou), o forme a frekvencii návštev.
Bude treba odovzdať vyplnené tlačivá,
Potvrdenie od lekára o zdravotnom znevýhodnení dieťaťa a odporúčaní služieb je zákonnou podmienkou a umožní, aby služba bola bezplatná.